While opening for Tony Bennett:
June 2018
Beth Guiffre
Atascadero News
"The show opened with jazz singer Donna Byrne. She's a quick-witted, sassy entertainer."
Wicket Local Hingham
January 1, 2018
Larry Lindner
Hingham Journal
An evening of great music coming to Hingham's Ames Chapel
Renowned vocalist and her three-man instrumental group will perform hits from the Great American Songbook to the Beatles

Tony Bennett has said of her singing that "it doesn't get any better than this" — and once flew home early from the Super Bowl to watch her perform. Bennett has had her open for him, as has Lou Rawls. Her voice can also be heard on television shows and in feature films. And she has sung in venues from L.A. to London, including New York's Rainbow Room and Tavern on the Green.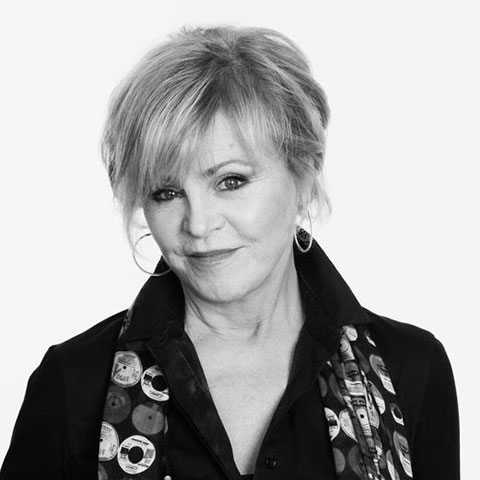 "The audience pays attention because she's not just singing a song."
Emmy award-winning musician Brad Hatfield on Donna Byrne, who will be performing at the Ames Chapel on January 20th.
Now she's coming to the Ames Chapel at 12 South Street in Hingham on the evening of Saturday, January 20th, at 8 p.m. for the ridiculously low price of $10 a ticket, thanks to generous underwriting from area businesses and individuals. (See box.)

"She" is Donna Byrne, the renowned jazz singer who assimilates rock 'n roll and R&B into her style, and who will be bringing with her to the Ames a trio of musicians, each with his own claims to fame. Pianist Tim Ray played for many years with Lyle Lovett and has also performed with Aretha Franklin and Bonnie Raitt at venues that include Carnegie Hall, the White House, and the Kennedy Center. He has appeared on The Tonight Show, Late Night with David Letterman, and The Conan O'Brien Show, as well.
Bassist Marshall Wood, Donna's husband, has toured with the likes of Dizzy Gillespie and Nelson Riddle and currently plays for Tony Bennett. And drummer Jim Gwin wields his sticks for both the Boston Pops and the Boston Symphony Orchestra.
The show, called "Baby, It's Cold Outside," kicks off the Ames Chapel's Dead of Winter Cultural Series put on by Hingham Cemetery's Board of Directors.
"We remain appreciative of the fact that the town supported our efforts to restore the Ames," says the cemetery's president, Jay Sadlon. "We wanted to show our thanks by bringing some great talent to the chapel at an extraordinarily low price during a time of year when people need to shake off the doldrums. Later, in February and March, we're going to have a famous author give a talk and host a dramatic performance by celebrated actors of film and stage, but Donna's just right for warming the soul on a cold January night. She and her group will play two 45-minute sets with an intermission of free refreshments and libations during which the musicians will mingle with the crowd."

Radio DJ Ron Della Chiesa, who hosts "Strictly Sinatra" followed by "Music America" on 99.1 FM Sunday evenings starting at 7 PM, and who also hosts the Boston Symphony Orchestra's live broadcast each Saturday night on 99.5 FM, makes it clear that attendees are in for a treat. "Her intuition and her phrasing — the way she approaches a standard, whether it's a ballad or an upbeat swing tune — she knows exactly where she's going. Her sense of timing is perfect. She's the consummate jazz singer out of the great tradition."

Adds Della Chiesa, because "she came out of a generation that was rock 'n roll and R&B and blues, so many people of a younger generation enjoy Donna as well as those of us who grew up with jazz and swing and big bands." For sure, her rendition of the Beatles' "Eleanor Rigby" will send chills up and down your spine.

"She's at the top of her game," Della Chiesa says. "Any time Donna Byrne performs, you want to be there. She has a way of turning the audience on. There are few performers who can do that these days."

Jocko Arcidiacono, who books her at the Sahara Club in Methuen "as much as I can get her," which isn't often, agrees. "There's 1,000 singers, but there's a handful of artists. Donna Byrne is a true artist. She's the only one who can sing a ballad that can make me cry. I mean, my name is 'Jocko.' I'm supposed to be a tough guy. But when she sings one of her masterpieces, I break up. I look like a fool. She gets across what the composer has in mind and even more. I'm sure Gershwin or Cole Porter would be very pleased with the way she does their works."

Another Donna Byrne fan is Emmy-winning musician Brad Hatfield, who has played with everyone from James Taylor to Bono and writes music for both television and feature films. He says "she's our number 1 call" for recording sessions that he does for television shows requiring what he describes as Donna's accessible delivery that's "true to the melody — a kind of timeless sound." When Donna sings, Hatfield says, "the audience pays attention because she's not just singing a song. She's telling a story."

For tickets to see Donna Byrne and her instrumental trio in "Baby, It's Cold Outside," head to the homepage of www.hinghamcemetery.org to pay online. Or write a check for $10 per person made out to Friends of Hingham Cemetery and mail to Christine Wasson, 44 Fearing Road, Hingham, MA 02043.

The Ames Chapel is an intimate setting with limited seating. Tickets are already going fast.
"Baby, It's Cold Outside" with Donna Byrne would not have been made possible without the generosity of local businesses and organizations, particularly Hingham Institution for Savings and A.W. Perry, Inc., along with Strekalovsky Architecture, the Conservation Law Foundation, and the Hingham Cultural Council.